Luxury Decks that are Innovative, Cost-Effective, & Convienent
Gone are the days of needing expensive labor and a long timeline to build a beautiful, long-lasting deck. Discover the benefits of our new, maintenance-free, Pre-Cut Deck Kit.
Pick Your Plan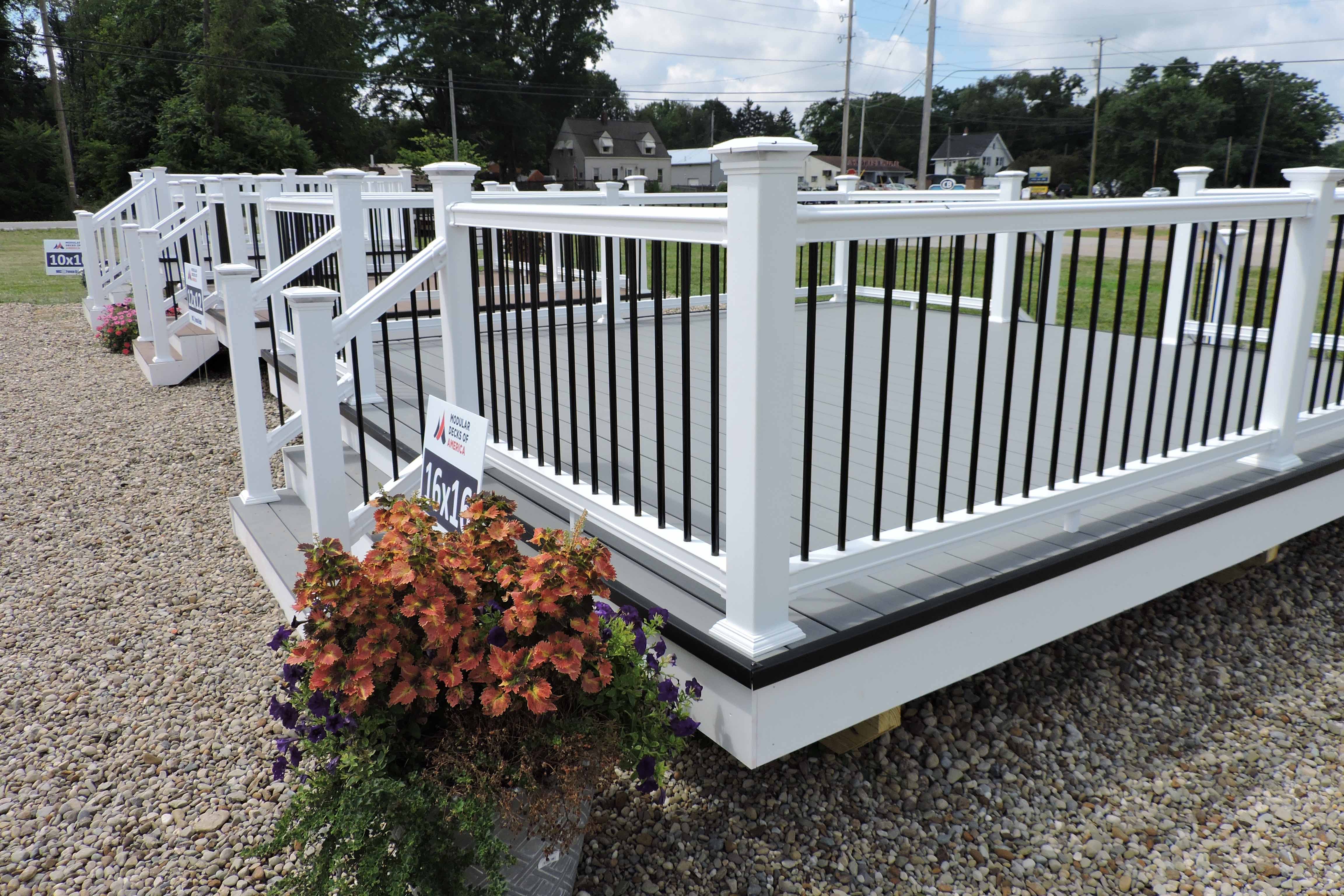 You pick the assembly plan that fits your budget best:
Build it yourself from our pre-cut materials, delivered to your door.
Full installation by Modular Decks of America in one day or less.
Parital installation to save cost; have our staff set things up and help out with the more advanced steps.
Our Exit and Grill Deck options come pre-assembled, pre-built, delivered right to your door and installed by our staff.
We want everyone to enjoy the luxury of a beautiful deck, and now you can set up your job in a way that fits your budget with these options.
Are you a weekend warrior who loves DIY? Shop our Deck Kits now to get one delivered to your door. It can take as little as half a day to install a modular, Pre-Cut Deck Kit from our store with our crew and about one-day if you do it yourself.